Central and Eastern European IRPA Regional Congress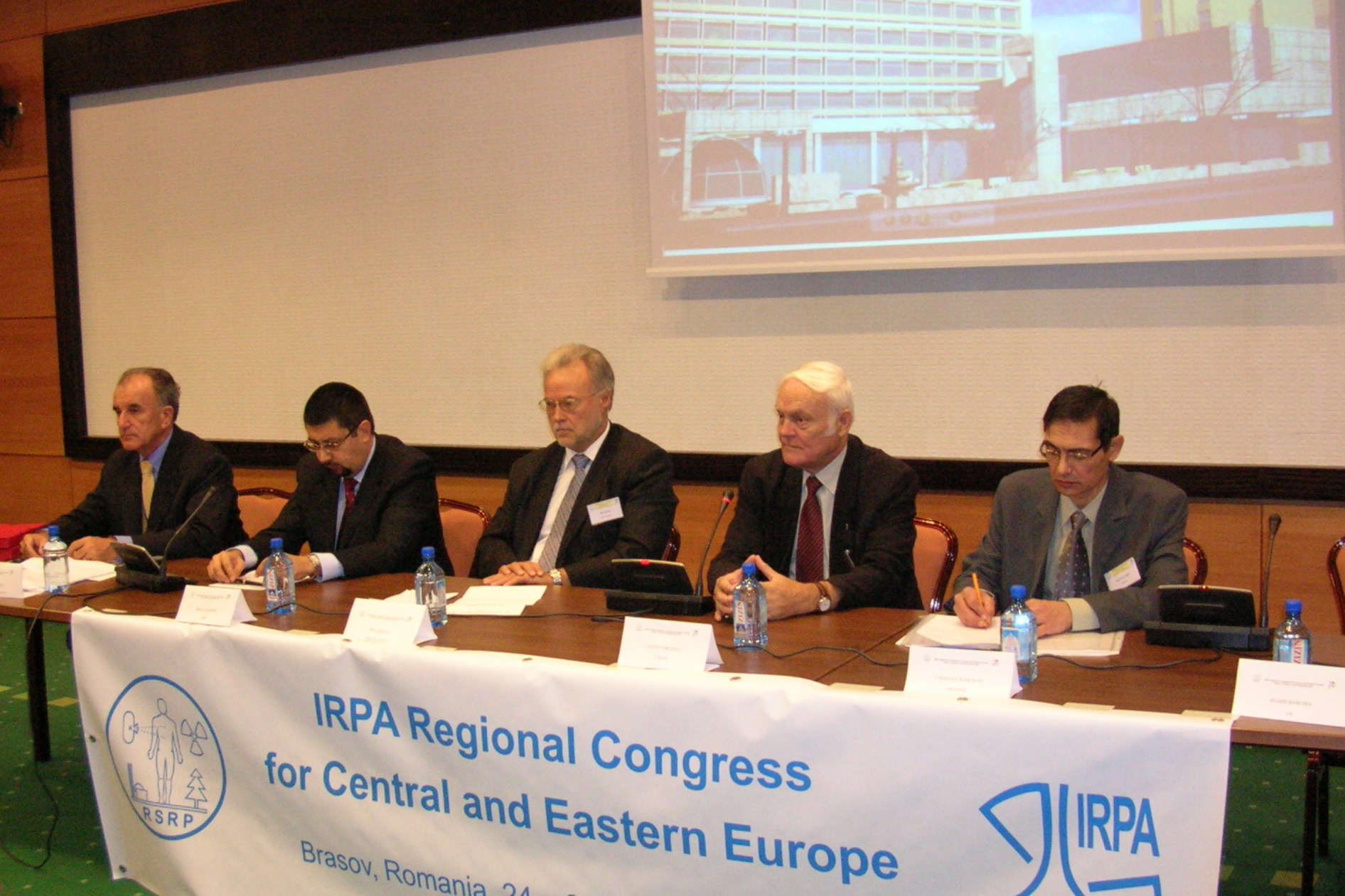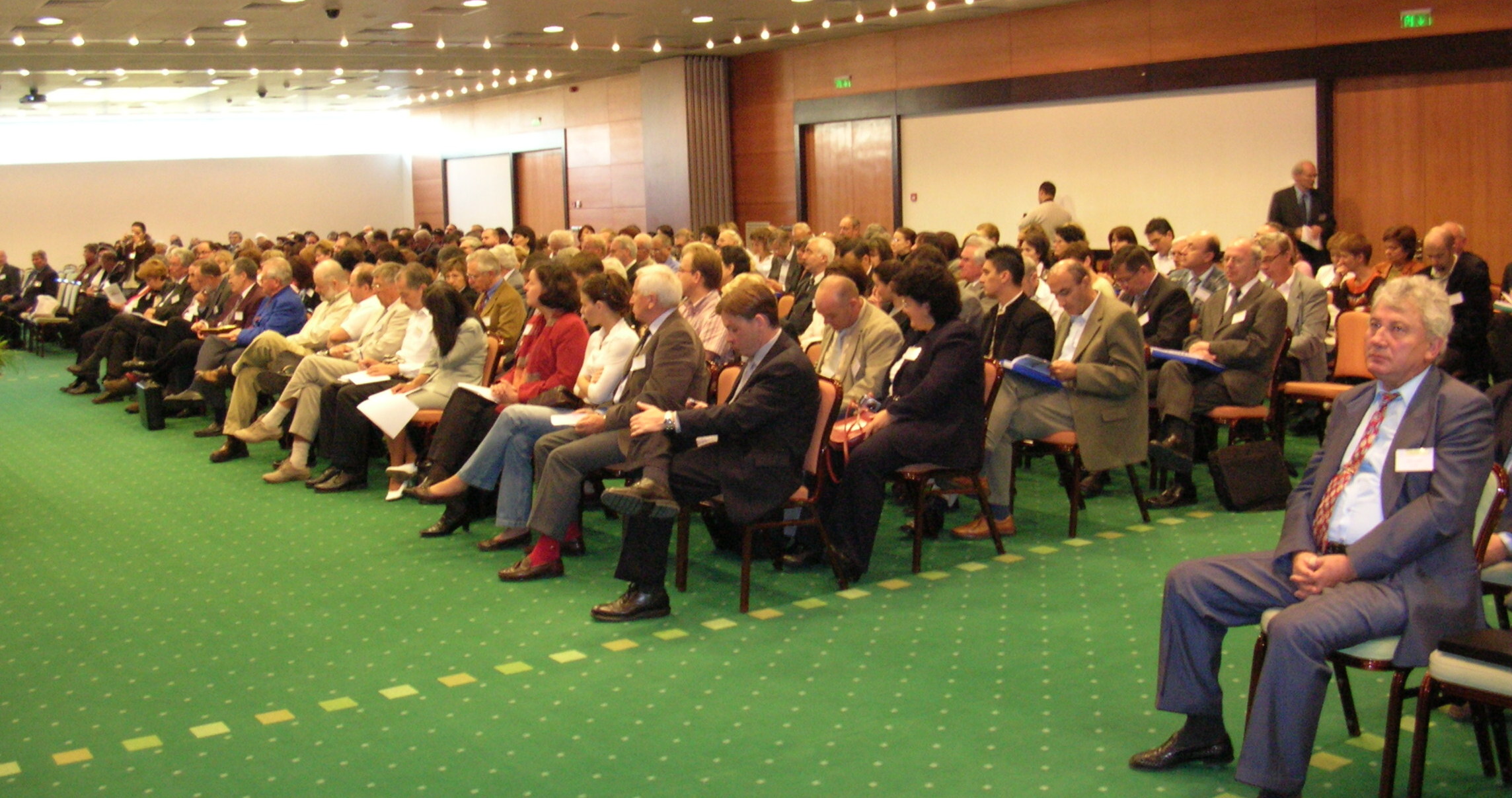 Congress opening
The second Regional Congress for Central and Eastern Europe was held during the week of September 24th in scenic Brasov, Romania. Three hundred and twenty participants from 32 countries gathered to make the meeting a success. The Congress was hosted by the Romanian Society for Radiation Protection. Constantin Milu, President of the Romanian Society presided over the Congress opening on Tuesday morning, September 25th. Dr. Milu and the local Organizing Committee are to be complimented on arranging an outstanding Congress!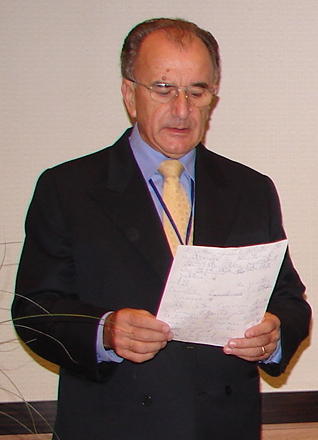 Constantin Milu
A full program, organized by an 18 person International Program Committee representing 17 countries across Europe, covered a wide range of topics including Radiation Biology; Health Effects of Ionizing Radiation; Radiological Protection, Infrastructure, Regulation and Policy; Dosimetry and Instrumentation; Decommissioning; Incidents and, Accidents; Radiation Protection in the Workplace; Public Protection; Protection of the Patient; and much more.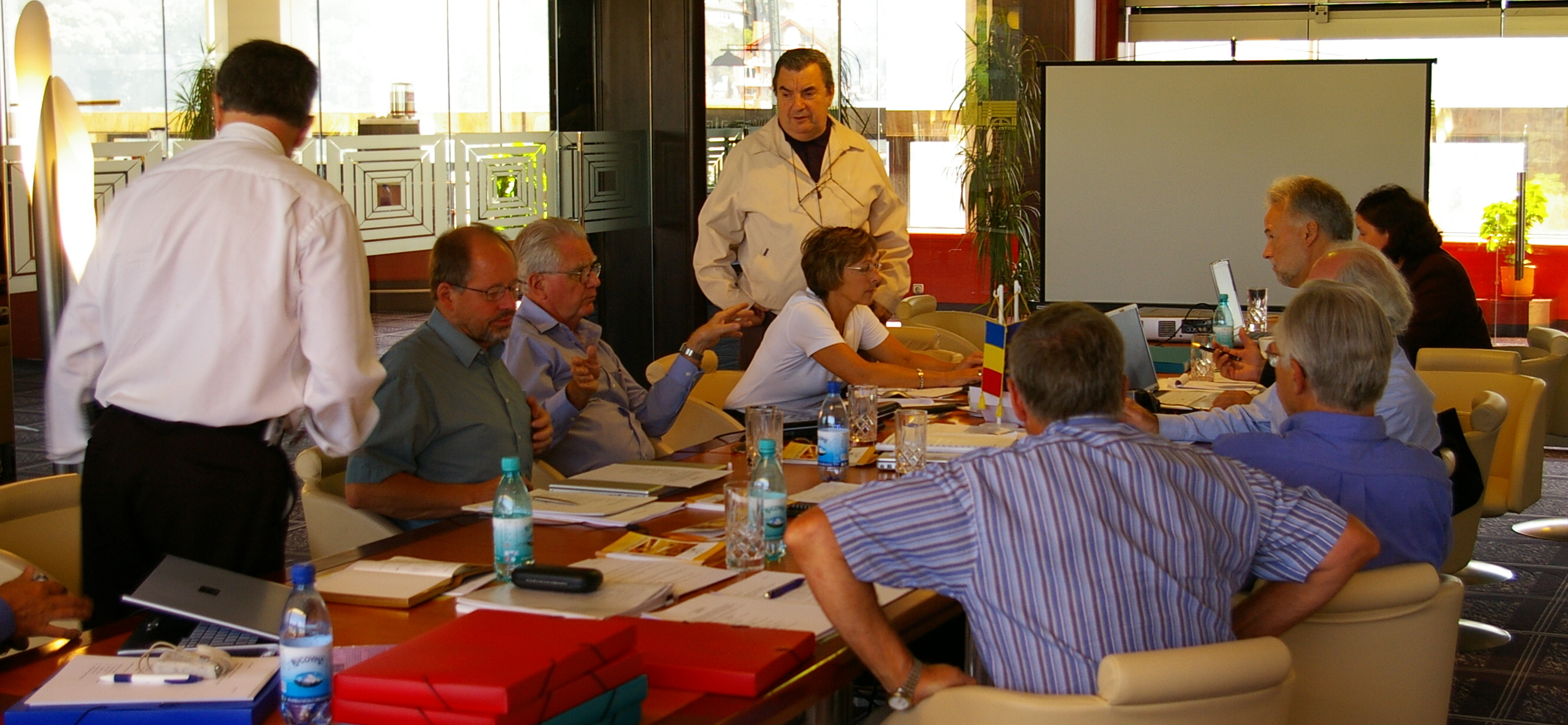 55th meeting of the Executive Council
The Congress also served as the occasion for the 55th meeting of the Executive Council of the International Radiation Protection Association. This was the last meeting of the E.C. before they arrive in Buenos Aires next year for IRPA 12. Of course, extensive discussions were held on the preparations for the 12th International Congress of IRPA.
The IRPA Associate Societies Forum has become an important part of the IRPA Regional and International Congresses in recent years. The Forum features presentations by IRPA Executive Council (E.C.) Members and Congress leaders that address issues of interest to the Associate Societies and their members. These presentations are intended to stimulate discussions aimed at improving communication and understanding within the IRPA family. This Forum was chaired by IRPA Vice President, Ken Kase. The Forum minutes are available on the IRPA Reports and Documentspage. The presentations, which have been posted on the IRPA Web Site, were:
IRPA Introduction - A.S. Forum, Brasov 2007 (Ken Kase, IRPA Vice President)
IRPA Involvement in the BSS Review and Revision Process - A.S. Forum, Brasov 2007 (Renate Czarwinski, E.C. Member)
IRPA Code of Ethics Presentation - A.S. Forum, Brasov 2007 (Gary Kramer, E.C. Member)
International Mechanism for Professional Enhancement - A.S. Forum, Brasov 2007 (Christian Wernli, E.C. Member)
Code of Conduct on Stakeholder Involvement (Jacques Lochard, IRPA Executive Officer)
Towards Close Cooperation of European IRPA Associate Societies - A.S. Forum, Brasov 2007 (Franz Josef Maringer; President, Austrian Association for Radiation Protection)
IRPA Constitution Revision Issues - A.S. Forum, Brasov 2007 (Brian Dodd, IRPA Treasurer)
IRPA 12, Buenos Aires, 19-24 October 2008 (Abel Gonzalez, IRPA Vice President for Congress Affairs)
3rd All European IRPA Regional Congress Presentation - A.S. Forum, Brasov 2007 (Sisko Salomaa, E.C. Member)
IRPA 13 Bid - Glasgow, 2012 - A.S. Forum, Brasov 2007 (Bobby Corbett, E.C. Member)
During the Congress, it was announced that Bulgaria had become the newest Associate Society to join IRPA. Together with the recent admission of Columbia, this brings the IRPA family to 48 Associate Societies encompassing 60 countries.