Passing of Bo Lindell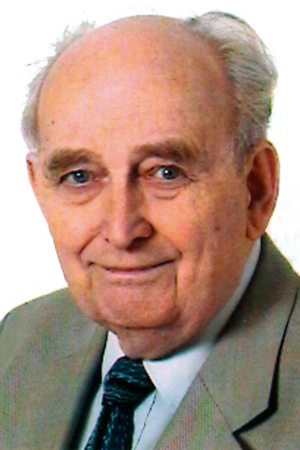 Bo Lindell passed away peacefully at the age of 94 in Stockholm, Sweden, on November 10, 2016.
Bo was a giant in radiological protection.
He was Director of SSI, the predecessor of the Swedish Radiation Safety Authority, Strålsäkerhetsmyndigheten, from 1965-1982, and a member of the United Nations Scientific Committee on the Effects of Atomic Radiation (UNSCEAR) from 1965-1988.
He served as ICRP Scientific Secretary from 1957-1962, the 5th to hold the post and the first Swede. He was a member of the Main Commission since 1962, during which time he served as a member of Committee 4 (1962-1965), Chairman of Committee 3 (1965-1977), ICRP Vice-Chairman (1969-1977) under Rolf Sievert and Sir Eric Pochin, and then as the 8th ICRP Chairman (1977-1985). Upon leaving his position of ICRP Chairman, he was appointed for life as an Emeritus Member of the Main Commission, an honourary distinction in appreciation of extraordinary contributions to ICRP.
Few have had such a long and illustrious role in ICRP. Among his many important contributions, he played a central role in the development of the 1977 Recommendations of the ICRP (ICRP Publication 26). These recommendations laid out the fundamental structure of the system of radiological protection still used today.
Bo also played a key role in the International Radiation Protection Association (IRPA). He was elected to the first IRPA Executive Council in 1966, serving two terms until 1973.
To mark his passing, for the first time an excerpt of an interview of Bo Lindell conducted in May 2012 as part of the ICRP Oral History Project has been released.