4th Regional IRPA-IOMP-WHO Workshop on Radiation Safety Culture in Healthcare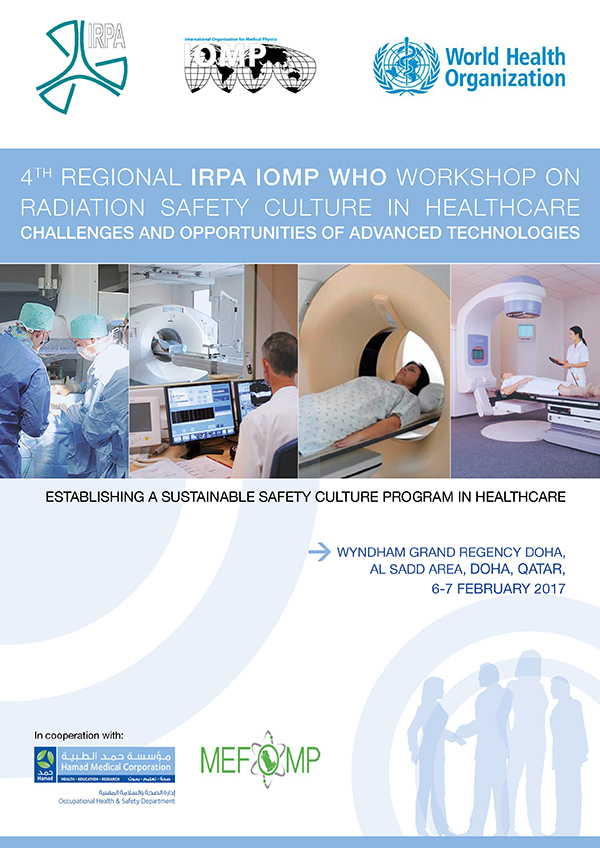 After IRPA's publication on 'Guiding Principles on Radiation Protection Culture', IRPA, IOMP and WHO launched a joint project on Radiation Safety Culture in Healthcare, open to national, regional, and international partners. The purpose of the project is to collect feedback from key stakeholders for the development of a framework document on establishment and maintenance of a Radiation Safety Culture in Health Care (RSCHC).
A first regional workshop for Latin American countries was organized in Buenos Aires, Argentina, in April 2015, a second for European countries in Geneva, Switzerland in December 2015, and a third for African countries in Stellenbosch, South Africa, in November 2016.
This fourth regional workshop organized in Doha, Qatar, in February 2017 is aimed to collect feedback on challenges and opportunities of advanced technologies from Eastern Mediterranean countries.